2021 Asia In-Person March Conference Delayed
The past year has certainly been unique and challenging, as COVID-19 has affected nearly every facet of life and business. Conferences and events have been hit especially hard due to the severe restrictions placed on travel and the limitations placed on social gatherings.
As such, MAG recently made the decision to continue to delay our plans for an in-person Asia Conference in Singapore which was to be held on March 11-12 2021.
Due to the ongoing COVID-19 pandemic across the world severely impacting international travel abilities, and the uncertainty of widespread vaccination, it was clear to us that holding an in-person event that lived up to the quality and standard MAG conference attendees have come to expect was neither safe nor feasible at this time.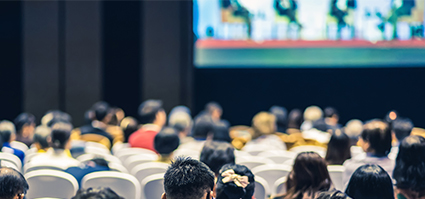 Despite this, our efforts to give a microphone to the merchant voice in the Asia region are not slowing down. We have already formed an Advisory Board made up of APAC payments industry experts to help guide our strategy in the Asia market and execute our 2021 goals including:
Monitoring the feasibility of holding an in-person event at some point later in the year when international travel conditions improve
Exploring additional virtual events similar to *Asia Virtual Connect
Hosting Merchant-Only Roundtable Sessions to discuss the latest hot topics

We are excited and inspired by your enthusiasm for our plans in the Asia region and the outpouring of support it has generated. Ensuring merchants have a voice in the payments industry is our goal – and we have been energized to carry that forward on a global scale.

Stay up to date by following the MAG on LinkedIn, and be on the lookout for future communications regarding 2021 events!
*You will need to login to access. If you don't know your username or password, simply click on Forgot Username and/or Forgot Password buttons on the login page. Having issues logging in? Please contact the MAG.
Thank You Asia Conference Sponsors!