The MAG 2016 Mid-Year Conference Continues to Grow and Break Records!
The 2016 MAG Mid-Year Conference was held February 16-18 at the Tampa Hilton Downtown hotel. It was the largest MAG Mid-Year Conference to date with over 330 attendees and 150 merchant attendees. This year's theme was "Fostering Merchant and Financial Institution Collaboration in Payments." Conference education presentations and merchant only polling results are available in the Members Only area of the website. Once logged in, click on "Use Our Resources," "Member Resources," "2016 Mid-Year Conference Presentations and Polling Results."
Hear what attendees are saying:
"A unique group and a fantastic event truly focused on the betterment of the payments industry." Alex Ellwood, Marketing Manager, CMS Payments Intelligence and MAG Annual Sponsor
"I find the MAG conferences to be some of the most valuable events in the payments acceptance industry. The conferences are put together by merchants so they focus on topics of interest and really delve into the issues from a merchant's perspective. The small interest group sessions with your industry peers are invaluable." Gina Powers, Assistant Treasurer, Dunkin' Brands, Inc. and MAG Merchant Member
"This was the best MYC I have attended in my view. Congrats to the team for pulling off a great event. The theme was right on point and demonstrates that the MAG is on top of changing dynamics in the industry." MAG Merchant Member
Additional Conference Highlights Include:
Growing the Mobile Payment Ecosystem and Merchant/Bank Partnership Opportunities with MCX CEO and JP Morgan Chase representatives
Presentation from SamsungPay on Different Mobile Wallets and Payment Apps and what they mean to Retailers
Top Merchants discussed "Merchant Priorities In Mobile Commerce"
Merchants and Banks discussed "EMV Learnings"
The Fed discussed the Federal Reserve Payments Study: What Role for Merchants?
Merchant Only Special Interest Group meetings including Mass Merchant, eCommerce, Petroleum/Convenience Stores and Small Ticket/Restaurant verticals
MARK YOUR CALENDARS


The Cost of Payment Acceptance
By Mark Horwedel, Merchant Advisory Group

The Kansas City Fed recently completed a study of payment card chargebacks, traditionally one of the most complex and least understood aspects of card acceptance. Among the findings, the Fed concluded merchant losses from chargebacks amount to about 5 basic points of sales volume. Read the Full Article

The Biggest Barrier to Mobile Commerce Innovation - Government Regulation or Network Policies?
By Liz Garner, Merchant Advisory Group

It has been over two years now since I sat in a courtroom in Brooklyn listening to arguments in the Fairness Hearing for "In Re Payment Card Interchange Fee and Merchant Discount Antitrust Litigation."  While that litigation continues to be unresolved, there is one exchange from the hearing that sticks with me to this day more than anything else from that fall morning in New York. One particular exchange gave tremendous insight into how global card brands think about their own Honor All Cards rules. Read the Full Article

Board Welcome
By Kelly Andrus, Tesoro Refining and Marketing

I am honored and excited to join the MAG's Board of Directors following my active involvement with the organization since the inaugural meeting in October of 2008. Read the Full Article

EMV Learnings - To Date

Although several MAG members have already completed their conversion to EMV, most have not. We asked members and acquirers to comment on their EMV learnings and compiled a short list for your review. Read the Full Article
---
Grocery Industry Guidelines to EMV Liability Exposure
By Hannah L. Walker, Food Marketing Institute

As the October, 2015 EMV migration deadline quickly approached, many of the Food Marketing Institute's members faced a busy holiday season newly exposed to additional fraud liabilities. FMI's Electronic Payments Systems and Asset Protection Committees shared ideas on additional security measures grocers could take after the liability shift and before they were fully EMV enabled. Read the Full Article

Will that be Cash or Contactless?
By Catherine Johnston, ACT Canada

Cash or e-payment, contact or contactless - what are the latest stats from north of the border? Read the Full Article
---
MAG Insights

The MAG publishes many whitepapers and press releases in the MAG Insights section of the website homepage. Make sure to visit the website often to view these important announcements.
---
Events and Education

MAG Educational Webinars

Mark your calendars for March 31st when the MAG will present a webinar on New Omni Channel Payments Findings. Join us for a review of ACI's benchmark survey which looks at channel payments, payment methods, security and fraud initiatives as part of a broader omni-channel retailer strategy from a technology perspective. Register Today!
---
New Resources for Members
The CyberRisk Hub®

Last September the MAG launched a new resource for MAG members, the CyberRiskHub®. Read more to find out what users are focusing on. Read the Full Article


The Automated Clearinghouse or "ACH" has lately been a subject of interest to merchants looking to lower their cost of payments. The MAG has sought to inform its members on how the ACH works and was gratified last year when officials from the Federal Reserve conducted an educational session on the subject. Recent successful implementations of ACH payment solutions at regional petro/ convenience store chains have heightened the interest of the merchant community.
MAG sponsors include emerging technology companies like Kash as well as traditional merchant acquirers like First Data and mShift, all of whom have ACH processing options available to merchants.
---
Direct Debit: The Credit Card / ACH Hybrid
By Kaz Nejatian, KASH

The majority of merchants assume that in the fight against increasing card acceptance costs, they have no good options.  Many merchants hope they can achieve incremental reductions to their acceptance costs, but they have been lead to believe that interchange is a fact of life.  After all, merchants are told that their options are either to accept cards or lose sales.  This may be the least true fact that everyone believes. Read the Full Article
---
ACH Coming of Age: Processing P-to-B Payments
By Jimmy Williams, TeleCheck, First Data

Like other solutions in the payments industry, ACH continues to reinvent itself.  Originally introduced in the 1970s as a way to streamline payments normally made by paper check, ACH has become so much more.  Consider that, in the U.S. alone, more than 30 million people have a checking account but no card of any sort. No debit cards, no credit cards.  A huge number of individuals want to pay by check and the merchant that doesn't accept checks or ACH solutions is missing an opportunity to cultivate loyal customers. Read the Full Article
---
AnyWhereMobile
By Jacqueline Snell, MShift

The AnyWhereMobile® Payment Network (AnyWhereMobile) is a mobile payment and wallet solution that is issued to customers through community banks and credit unions.  AnyWhereMobile is seamlessly integrated into the Financial Institution's branded mobile banking app. Read the Full Article
---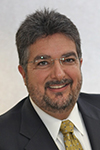 Opinion: Join a Battle Worth Fighting
By Peter Tedeschi, Midwest Retail Group

Guest columnist, Peter Tedeschi, recently retired CEO of Tedeschi Food Shops, discusses his initial dismay on learning of the many political and regulatory challenges facing the convenience store industry and he calls for the industry to get involved in the fight over unfair regulations and policies. Read the Full Article
---


The MAG is On The Road
MAG CEO, Mark Horwedel and MAG Vice President, Liz Garner, have been representing the MAG at many industry events over the last several months:
Mark Horwedel

March 7-11: BAI, San Diego, CA
March 8-10: EMV West, San Diego, CA
May 11-13: EuroFinance, Miami, FL - Panelist
Liz Garner

March 1: AFP Treasury Advisory Group, Washington DC - Speaker

Welcome MAG New Members and Sponsors!
(Since 12/1/15)
Questions or comments? Contact the MAG at info@merchantadvisorygroup.org.