---

MAG's 9th Annual Conference
"The Blurred Lines of Connected Commerce"
Expecting Record Attendance
Add Your Name to the Attendee List!

The shopping experience continues to evolve. Lines are rapidly blurring as to where the it begins and ends. Today's customer expects every shopping experience to be unique to them on terms they choose - whenever they want, wherever they are and on any personal device convenient for them. Payment is assuming a supporting role, often as a silent partner, while convenience, value, loyalty, and promotions are fast becoming the primary drivers of customer buying behavior.
Connected commerce enables new and innovative retail service models that offer more convenience to the customer and new revenue streams for retailers. Emerging players, tools, and technologies are the enablers of connected commerce. Yet, the U.S. seems to be lagging behind other markets. Attend the MAG 2017 Annual Conference and discover the opportunities that await us as well as the challenges we must overcome.
Over 76% of the MAG membership has already committed to attend, and we are expecting record setting attendance.
MERCHANT MEMBER REGISTRATION RATES:
First three registrations $100 per person, any additional attendees $595 per person.
IMPORTANT DATES:
Online registration dates: September 15th
Attendees must register on-site after September 15th

Honor all Devices
By Mark Horwedel, CEO, Merchant Advisory Group

There are so many payments-related issues around today that it's increasingly challenging to cover them all with a quarterly column. I've taken the liberty to touch on three of them in this issue. Read the Full Article

EMV is Not the Only Three Letter Word in This Story
By Laura Townsend, SVP, Operations, Merchant Advisory Group

The financial investments retailers have made to deploy EMV in the U.S. have been recognized as quite significant. This coupled with unexpected fraud losses and unexpected transaction declines, EMV and all the three letter words that come with it have negatively impacted merchant businesses and their ability to best serve their customers. Read the Full Article

The MAG is a Voice for Payments Advocacy, Education and Networking
By John R. Manna, Vice President, US Controller, Lowe's Companies, Inc.

Since joining the MAG Board of Directors and seeing firsthand what goes on behind the scenes it has given me the chance to reflect back on what the MAG has meant to me, my organization and to the Payments ecosystem since its inception. Read the Full Article

What's Up in Washington?
By Barrie VanBrackle, Partner, Orrick

Though the dog days of summer drag on, the cases affecting the financial services industry continue to wind their way through the courts. The CFPB and other regulators are also getting in on the action, issuing regulations that will affect how consumer financial disputes will be resolved in the future. Read the Full Article

MAG Activity and Membership Continue to Grow
By Kari Hartley, Director of Member Services, Merchant Advisory Group

MAG members and sponsors continue to be very active in 2017. Since June, the MAG has welcomed new members: Dollar Tree Stores, Pier 1 Imports, Amazon, The Chanel Company Limited, Carter's Inc., and Valero Energy Corporation; new Silver sponsor: IR; and new Gold sponsor: Forter. Additionally, FIS / NYCE Payments Network has upgraded their sponsorship to Elite Brand sponsor. Thank you for your long standing support! Read the Full Article
MAG Insights
The MAG publishes many whitepapers and press releases in the "MAG Insights" section of the website homepage. Make sure to visit the website often to view these important announcements.
Events and Education
MAG Educational Webinars



Mark your calendars for October 19th when the MAG will present a webinar on: Innovations abound - global payment trends and the Fall Card Association changes that could impact you.
Moderator: Laura Townsend (SVP, Operations, MAG)
Presenter: Chris Francis (Vice President of Market Development, Worldpay US, Inc.)

The credit card and online transaction processing were invented in the US. The US led the way in PIN debit, integrated POS, and with a cheap and reliable telecommunications infrastructure, has built the largest credit card market in the world. However, somewhere along the way, the US became complacent, and in many ways lags many different regions of the world - and not just in EMV. Mobile payments, peer-to-peer, and other innovations are now popping up thousands of miles away from North America. With its global scope and reach, Worldpay will discuss payment trends occurring in a variety of markets across the globe, as well as a near-term recap of the Fall Card Association changes. Listen to be sure you are prepared for these payment trends that may very well occur soon and be informed on the Card Association changes that could impact you now.

7 Trends Hitting Retail Fraud Now
By Coby Montoya, Product Manager, Accertify, Inc.

To thwart evolving threats in new channels, you need flexible technology, domain experts, and an effective fraud strategy in place. Read the Full Article
---
The Barriers to Enterprise mPOS: What's Holding Merchants Back?
By Ben Wagner, Director of Solutions, Ingenico Group

A few years ago, there was considerable buzz in the retail industry about the enormous potential of mobile point of sale (mPOS) and its ability to transform the in-store customer experience. This blog post looks at some of the obstacles merchants face while implementing mPOS and what technologies are needed to help speed up the adoption within the enterprise. Read the Full Article
---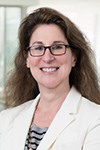 The Battle Over Surcharge Fee Laws Simmers in the Courts
By Barrie VanBrackle, Partner, Orrick

Although merchants may pass on surcharges to their customers who wish to pay by credit card as a result of changes in the payment card rules over the last 4 years, 10 states still prohibit the imposition of these charges. Recent U.S. Supreme Court decisions may provide some color on whether the states with the existing surcharge prohibitions will be able to enforce such laws against their merchant residents. Read the Full Article
---
Exploring Drivers of Fraud in Remote Channels
By Zach Markiewicz, Payments Research Specialist, Federal Reserve Bank of Kansas City



E-commerce is creating a boom in remote payments, which can translate to greater payment fraud risk for the merchant community.

Read the Full Article
---
CNP Fraud Mitigation - Where to Begin and What is Enough?
By Guy Berg, Vice President, Federal Reserve Bank of Minneapolis

Card-not-present fraud prevention is an on-going battle against highly organized, well-financed, methodic, and technically sophisticated attackers. Furthermore, combating CNP fraud is a delicate balancing act to simultaneously minimize customer friction, optimize sales revenues and filter out fraudulent transactions. Read the Full Article


The MAG is On The Road
MAG CEO, Mark Horwedel; and Laura Townsend, SVP of Operations, have been representing the MAG at many industry events over the last several months - below is a calendar of past and future events they will be at:
Mark Horwedel

September 12-15: Payments International; London
November 1-2: Secure Payments Task Force; Houston, TX
Laura Townsend

June 21-22: US Payments Forum; Phoenix, AZ
July 11-12: Wells Fargo 2017 Retail Summit; Chicago, IL
August 1-2: The Mobile Payments Industry Workgroup Meeting; Atlanta, GA
September 12-13: US Payments Forum; Rosemont, IL
December 5-6: US Payments Forum; New Orleans, LA

GOLD Sponsor
Forter

Forter provides new generation fraud prevention to meet the challenges faced by modern enterprise e-commerce. Only Forter provides fully automated, real-time Decision as a Service™ fraud prevention, backed by a 100% chargeback guarantee. The system eliminates the need for rules, scores or manual reviews, making fraud prevention friction-free. The result is fraud prevention that is invisible to buyers and empowers merchants with increased approvals, smoother checkout and the near elimination of false positives - meaning more sales and happier customers. Behind the scenes, Forter's machine learning technology combines advanced cyber intelligence with behavioral and identity analytics to create a multi-layered fraud detection and decisioning mechanism.
SILVER Sponsor
IR


Whether you are a merchant, processor, network or bank, IR's Prognosis for Payments solution brings real-time visibility into your transactions, approvals, declines, BINs and interchanges that can transform your organization. Offering a software based solution, Prognosis can empower your organization resulting in improved staff productivity, reduced downtime and greater overall customer satisfaction.
Sponsor Press Releases

Questions or comments? Contact the MAG at info@merchantadvisorygroup.org.