---

MAG 2017 Mid-Year Conference Registration Now Open!

The MAG's February conference will feature more opportunities than ever to discuss best practices in payments and today's most vexing payments issues. Attendees will see a NEW format for the Mid-Year Conference focused on open discussion and increased networking time with MAG members and sponsors.
Changes our members and sponsors will see at the 2017 Mid-Year Conference:
MAG members have requested small group discussions on hot topics. We have added 2 hours of open discussion on the following hot topics: Smart Routing, Security & Authentication, EMV Transition, Gift Cards, Digital Commerce and Faster Payments. MAG sponsors will be able to participate in these small group discussions as well.
We will offer two education sessions open to all attendees on "An Overview of the Regulatory and Case History of Card Payments" and "Payments RFP Management".
More merchant vertical time for members!

The MAG Mid-Year Conference brings together all key stakeholders in the payments ecosystem to discuss the most pressing issues in payments. We're looking forward to informal, lively discussions so come prepared with your thoughts and ideas.

*View Conference Agenda
*Subject to Change


MAG Year In Review
By John Drechny, MAG Board Chair & Senior Director of Payments Services, Walmart

As the year comes to a close, it gives us time to reflect on the many accomplishments the MAG has achieved while looking ahead to the opportunities we face in the coming year. Read the Full Article

EMV - Gold Rush or Bum's Rush?
By Mark Horwedel, CEO, Merchant Advisory Group

The US EMV experience is now a little over 1 year old. Most of the big banks have reissued EMV chip cards, although most merchants have still not completed their migration to EMV at the point-of-sale. Read the Full Article

Federal Reserve Clarifies Routing Competition Regulations
By Liz Garner, Vice President, Merchant Advisory Group

This fall, the Federal Reserve Board made a very important clarification on legal routing requirements for EMV transactions. Read the Full Article

Canadian Retailer's Renewed Fight Against Excessive Credit Card Interchange Gaining Traction
By Karl Littler, Vice President, Public Affairs, Retail Council of Canada

Walmart Canada's decision to disenable Visa acceptance in-store at an increasing number of locations has revived political and media interest in the interchange issue in Canada. Read the Full Article
---
International Updates
By Liz Garner, Vice President, Merchant Advisory Group

---
Also in this Issue
The MAG has requested Visa and MasterCard to reconsider the liability shift currently planned for 10/1/17 in light of the many issues associated with the EMV migration plan. Our request did not specify a future date, but instead requested that the issues associated with the current plan be addressed prior to moving forward. Our letters also delineated a number of challenges unique to the petroleum and convenience store industry. The MAG will continue to engage the brands regarding the unrealistic liability shift date on behalf of our merchants with petroleum interests. The Petroleum and Convenience SIG was instrumental in providing feedback to the letter. View the Letter.
---
MAG Insights
The MAG publishes many whitepapers and press releases in the MAG Insights section of the website homepage. Make sure to visit the website often to view these important announcements.
---
Events and Education
MAG Educational Webinars
Join the MAG on January 18th for a webinar "Merchant Routing - Strategy & Execution Insights" presented by Doug Kantor, Partner, Steptoe & Johnson, and Laura Ermer, Payments Consultant. The Durbin Amendment provided all merchants with choice on debit transaction routing. This webinar will focus on both the operational and legal aspects of debit routing, a subject that is especially timely given the FTC's recent actions to correct Visa's restrictive routing rules.
We are continuing to work on the schedule for 2017... stay tuned!
---
New Resources
Subscribe to the MAG Payments News
The MAG has released a feature on the website which allows you to stay up to date with the latest payments industry news that is important to you! You decide how often you would like to receive the news-in real-time, daily or weekly. Sign up today and subscribe to Payments News on the MAG homepage to have the news sent directly to your email inbox.


Bringing Together Asia-Pacific Consumers and US Merchants
By Dan Skaling, Executive Vice President, JCBUSA

E-commerce and brick & mortar spending by Asia-Pacific consumers at US merchants continues to rise. Dan Skaling of JCB, Japan's leading payment brand, shares his thoughts on how merchants can leverage this trend to increase sales. Read the Full Article
---
4 Reasons You May Get Slammed By Record Holiday Chargebacks
By Don Bush, Vice President, Marketing, Kount Inc.

Early reports indicate the 2016 holiday season will be the best ever for eCommerce sales! But these record sales are also likely to generate record chargebacks in the weeks and months following the holiday season. Read the Full Article
---
The Multi-Billion Dollar Fee Optimization Opportunity Merchants are Missing
By Brad Goad, Senior Vice President, Acculynk
Contributing: Kalyani Iyer, Square

The Durbin Amendment: more regulation? Yes, but, in this case it has created an opportunity for merchants to smart route and save billions of dollars in fees. Read the Full Article
---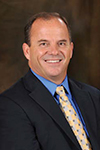 The Value of Competition in E-Commerce
By Terry Dooley, Executive Vice President and Chief Information Officer (CIO), Shazam

The value of choice, flexibility, and competition has never been more important in payments as it is right now. Read the Full Article
---

The MAG 2016 Annual Conference Continues to Grow and Break Records!
The 2016 MAG Annual Conference was held September 27-29th in San Diego, CA. This event continues to grow and drew record attendance with 450 attendees and over 185 merchant attendees representing MAG members and guest merchants. The theme was, "Payments Evolution: From Product to Strategy."
As an added benefit to MAG members, the MAG produced and is providing two conference summaries for your internal use.
2016 Annual Conference Summary - Insights and Takeaways
2016 Annual Conference Summary - Longer Version with Supporting Information and Comments
Other Conference Related Materials Available in the Member Resources area of the Website
*Member login is required to access the first three items listed below.
---
RENEW YOUR MAG 2017 MEMBERSHIP DUES!
It continues to be an active time in the payments industry and we want you to continue to stay informed of industry happenings. There are many valuable benefits you receive as a MAG member. The 2016 Annual Report outlining the various MAG happenings over this past year will be emailed to all members on December 5th along with the MAG 2017 membership dues renewals sent to primary contacts only. Thanks for your continued support of the MAG and be sure to watch your inbox for these important communications.



The MAG is On The Road
MAG CEO, Mark Horwedel and MAG Vice President, Liz Garner, have been representing the MAG at many industry events:
Mark Horwedel

September 12: Paythink, New Orleans, LA - Panelist
September 19: EFTA Board Meeting, Chicago, IL
September 20-21: EMV Central 2016, Chicago, IL - Panelist
October 19-24: ETA, Palm Beach, FL - Panelist
November 11-14: Secure Payments Task Force Federal Meeting, Chicago, IL
December 6-9: U.S. Payments Forum, Coral Gables, FL - Panelist
Liz Garner

September 13-15: National Restaurant Association Innovation Summit, Austin, TX - Speaker
October 6: Baltimore Fed Business Advisory Council - Speaker
October 19-24: ETA, Palm Beach, FL
October 23-26: Money 20/20, Las Vegas, NV - Panelist
November 15-18: Payments International, London - Panelist
January 10-12: Boston Fed MPIW, Boston, MA

Welcome MAG New Members and Sponsors!
(Since 8/31/16)
MAG Members
REI CO-OP
Rooms to Go
Texas Roadhouse
Stein Mart


GOLD Sponsor
Gemalto



Gemalto (Euronext NL0000400653 GTO) is the global leader in digital security, with 2015 annual revenues of €3.1 billion and customers in over 180 countries. We bring trust to an increasingly connected world. Click here for more.

SILVER Sponsor
Balance Innovations



Balance Innovations offers the only retail software platform that connects all points of your currency operations, lowering the cost of accepting cash and increasing efficiency at all levels of the organization. It provides multi-layer security and effortless integration of all your devices and systems to give you an immediate, complete view of your entire enterprise. Click here for more.

SILVER Sponsor
InComm



Leveraging deep integrations into retailers' point-of-sale systems, InComm provides connectivity to a variety of service providers that allow consumers to conduct everyday business at more than 500,000 points of retail distribution. Click here for more.

View a complete listing of MAG Sponsors
Questions or comments? Contact the MAG at info@merchantadvisorygroup.org.