Thank you for attending the 2020 Asia Virtual Connect

The MAG 2020 Asia Virtual Connect was held virtually on November 18th. This half-day virtual payments education event brought together key stakeholders in the APAC region and connected merchants and sponsors with education focused on payments hot topics. Payment topics included EMV 3DS, the challenge with Approval Rates, and emerging Alternative Payments. A merchant-only roundtable was also held, giving merchants the opportunity in a closed environment to chat with their peers about what keeps them up at night.


Event Date & Time:
SINGAPORE STANDARD TIME (SGT): Wednesday, Nov. 18 from 12:00 p.m. - 4:00 p.m.
CENTRAL STANDARD TIME (CST): Tuesday, Nov. 17 from 10:00 p.m. – Wed. Nov. 18 - 2:00 a.m.
Virtual Connect Event Details
Virtual Connect Sessions:
EMV® 3DS – THE CURRENT STATE
IMPROVING APPROVALS
ALTERNATIVE PAYMENTS – What's Hot in 2020
MERCHANT-ONLY ROUNDTABLE
Platform: GoToWebinar
MAG will send a confirmation email that includes your virtual event login details once registration is completed.
Monica Acree - Forter

SheueChee BEH - NTTData

Brian Byrne - EMVCo

Bryan Koh - Singapore Airlines

Ben Laurie - Accertify

Robbie MacDiarmid - CMSPI

Robert Mau - Oliver Wyman

Shobhit Mehra - Expedia

Vishal Mehta - Microsoft
Hamish Moline - ZIP

Dana Nino - NIUM

Gautam Pande - Mastercard

Kevin Philemon - Worldpay from FIS

Abhijeet Ramesh - Visa

Sara Savidge - JPMorgan Chase

Chian Leng Toh - Discover

Prasanna Varadharajan - Fiserv
Event Presentations and Recordings
Log in to the MLC will be required to view on-demand presentations. You will need to login to access. If you don't know your username or password, simply click on Forgot Username and/or Forgot Password buttons on the login page.
Having issues logging in? Please contact info@merchantadvisorygroup.org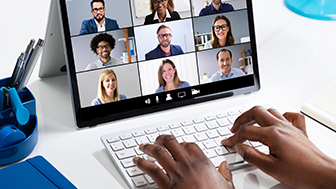 Thank You Asia Conference Sponsors!