MAG MEMBER HIGHLIGHT

Microsoft has invested in payments capabilities over the last decade to be able to meet our customers where they want to pay and optimize around the same. During that time, the world of payments has evolved and become much more intricate with an array of options with uncertain returns. Determining what to do and what not to do has become more art than science and we have leveraged the forums and connections made at the MAG to help us decipher how to maneuver in the payments sphere and how to capitalize on emerging and prevailing trends.
MAG SPONSOR HIGHLIGHT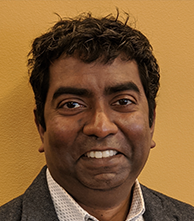 In a year that brought tremendous disruption to all walks of life, 2020 will also be seen as a turning point for merchants, particularly those who had already started down the path toward emerging payments technologies. These businesses gained a significant competitive head start, allowing them to quickly implement changes in support of dramatic consumer behavioral shifts. As online, curbside, and third-party delivery purchases dominated the shopping experience, those who were able to meet this consumer demand were best positioned to take advantage of the opportunities.
MEET OUR NEW MEMBERS
---
Whole Foods Market