MAG MEMBER HIGHLIGHT

Multiple teams and vendors at Kroger spent three years of planning, development, and rollout to ensure its Fuel Dispenser EMV conversion was a success not just for the company, but for customers as well.
MAG SPONSOR HIGHLIGHT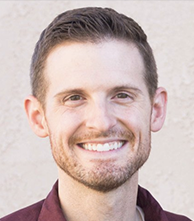 As the COVID-19 outbreak continues to affect the economic landscape, Lease-to-Own remains a stable and reliable option for many credit-challenged consumers.
MEET OUR NEW MEMBERS
---
Fanatics
MEET OUR NEW SPONSORS
---
Linking Digital Identity Back to Humanity

Ekata provides global identity verification solutions via enterprise-grade APIs for automated decisioning, and Pro Insight, a SaaS solution for manual review for cross-border businesses to grow revenue by maximizing their predictability of good transactions. Ekata's product suite is powered by the Ekata Identity Engine (EIE), the first and only cross-border identity verification engine of its kind. It uses complex machine learning algorithms across the five core consumer attributes of email, phone, name (person or business), physical address, and IP, to derive unique data links and features from billions of real-time transactions within the Ekata proprietary network and the data licensed from a broad spectrum of global providers. Businesses around the world including Alipay, Microsoft, and Stripe leverage our product suite to increase approvals of more good transactions, reduce customer friction at account opening, and find fraud.

Bank of America is one of the world's leading financial institutions, serving individual consumers, small and middle-market businesses and large corporations with a full range of banking, investing, asset management and other financial and risk management products and services. The company provides unmatched convenience in the United States, serving approximately 66 million consumer and small business clients with approximately 4,300 retail financial centers, including approximately 3,000 lending centers, 2,700 financial centers with a Consumer Investment Financial Solutions Advisor and approximately 2,100 business centers; approximately 16,900 ATMs; and award-winning digital banking with approximately 39 million active users, including approximately 30 million mobile users. Bank of America is a global leader in wealth management, corporate and investment banking and trading across a broad range of asset classes, serving corporations, governments, institutions and individuals around the world. Bank of America offers industry-leading support to approximately 3 million small business owners through a suite of innovative, easy-to-use online products and services. The company serves clients through operations across the United States, its territories and approximately 35 countries. Bank of America Corporation stock (NYSE: BAC) is listed on the New York Stock Exchange.