Board Member Corner

John Aglialoro

Engage with the MAG to Drive Positive Change in Payments This Year!

Mar 5, 2021

I am honored to write to you today as one of the newest MAG board members. As we move into 2021, we have reason to be hopeful for a brighter tomorrow, as well as excited to be part of a payments industry that is advancing at an even faster pace into the 21st century.

Read More

Education

Leah Collins

MAG Introduces Interactive Payments eLearning Course

Mar 5, 2021

The MAG has officially launched a first of its kind eLearning course, Merchant Payments 101! Not only was this an exciting endeavor for the MAG, but we believe it is an even more exciting resource for all stakeholders of the payments system and especially the merchant community.

Read More

International Perspective

Karl Littler

Payments During the Pandemic: the Canadian Experience

Feb 17, 2021

When asked to write a piece for this edition of MAG Insights, I first thought that there would be relatively little to say about Canada's payments experience during the COVID-19 crisis that would differ from that of other countries. As it turns out, we do have a few twists and turns of our own, all of which, unfortunately, have tended to increase merchants' payment-acceptance costs.

Read More

Conference Update

Andrea Rouse

Don't miss the MAG's 2021 Virtual Mid-Year Conference and Tech Forum

Jan 14, 2021

MAG's Mid-Year Conference and Tech Forum are shaping up to be an exciting kickoff to 2021!

Read More

Membership Update

Kari Hartley

MAG offers merchant members many benefits!

Jan 8, 2021

MAG offers a diverse offering of member benefits for our merchant members. Our education, networking with industry peers, and advocacy efforts are at the top of the list.

Read More

What's up in Washington

Beth Provenzano

What's Up in Washington: A Look Back at 2020 and What Happens Next

Dec 16, 2020

2021 presents unique challenges as policymakers grapple with a pandemic and Presidential transition at the same time. These external factors could mean it takes extra effort and a longer amount of time to see payments policy changes through advocacy and educational efforts, but merchants should not be deterred.

Read More

Evolution in Payments

Laura Townsend

Community Contributions Towards Positive Change

Dec 10, 2020

As we come to the end of the calendar year, we should all look back and evaluate our contributions to our personal and professional development, including the investments we made in driving change personally and professionally with, of course, recognition to that which is within our control. What were your contributions in this challenging year of 2020, and where do you want to focus your efforts in 2021 in order to influence the future?

Read More

Board Chair Update

Kathy Hanna

MAG 2020 Year-in-Review

Dec 9, 2020

The date was February 11th, MAG was having the opening session of the Mid-Year Conference in Atlanta, Georgia, with hundreds of payment professionals gathered to network and learn about payment services, trends and initiatives that impact merchants' customers and bottom line.

Read More

Innovate Now

Nick Telford-Reed

Merchant Business Group Launched by W3C

Dec 9, 2020

Web standards organization the World Wide Web consortium launches forum for online merchant requirements with discounted membership available for MAG members.

Read More

CEO Update

John Drechny

A Year of Opportunity

Dec 3, 2020

This year started with hope and promise no different from years prior, but it took a sudden and unexpected change, COVID-19, that has challenged us all in different ways. For some, the challenge has been centered around how to keep the country fed and employees safe. For others, it has been focused on how to keep businesses viable. In a matter of days, we were creating new business practices to serve our customers in ways we had not considered in the past while also accelerating pilots of new operational models to serve their expectations.

Read More

Payments Technology

Kacie Paine

CISO Fireside Chat "A View from the Hot Seat"

Sep 2, 2020

Cybersecurity is more important than ever as people shift their behaviors in light of COVID. Several CISOs from merchant member companies will join Mastercard CISO Ron Green during MAG's virtual Tech Forum on October 14 to discuss what keeps them up at night and how they address emerging security threats across their businesses.

Read More
MAG MEMBER HIGHLIGHT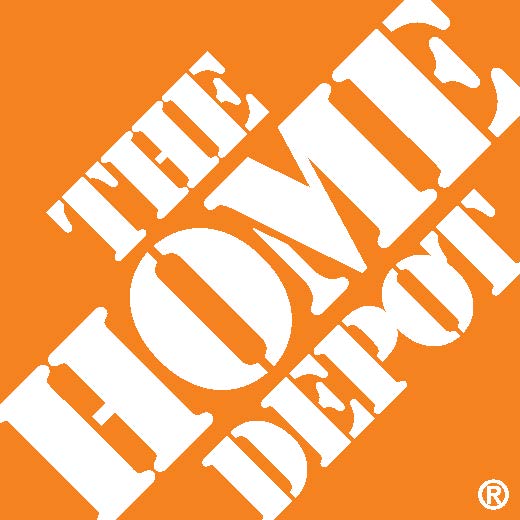 Compared to many of my fellow payments professionals, I still consider myself a "newbie." I found my way onto The Home Depot's Financial Services team in 2016 where I helped transition our business and technology teams into product management and agile development.
MAG SPONSOR HIGHLIGHT

At the end of the day, it is inevitable: as e-commerce grows (booming amid our global crisis), so has fraud within the industry. As payments have moved online over the past two decades and increasingly the last 10 months, the fraudsters have followed close behind, exploiting the weaknesses of merchant security systems.
MEET OUR NEW MEMBERS
---
Fanatics