What's up in Washington

Beth Provenzano

Payments Policy: A look back at 2021 and high expectations for 2022

Jan 11, 2022

Arguably the most exciting thing to happen in payments policy in 2021 was the Federal Reserve's proposed rulemaking to clarify the debit routing provision of Regulation II to apply to all online transactions. Merchants have said for years that ALL debit transactions should have routing choice; however, they have faced many hurdles routing debit transactions in the ten years since the law was enacted.

Read More

Evolution in Payments

Laura Townsend

The Joy of Gifts. A Gift of Joy?

Dec 30, 2021

Holidays bring joy to many – including sellers as 'tis the season' for sales – traditionally a LOT of sales. One always popular gift is gift cards. Who hasn't bought or received one during the holiday season, or throughout the year for that matter, to recognize other celebratory occasions? While many have joy in receiving these gifts, shouldn't we all share that joy by selling those gifts? Let's hear more.

Read More

Board Chair Update

Kathy Hanna

Payments…the "Pandemic Effect"

Dec 27, 2021

Rewind twelve months and some aspects of life and business look very similar to the end of 2020, while other aspects have changed. We hear the continued urge to wear a mask, get vaccinated, and be aware of in-person and indoor gatherings. The Covid-19 virus, and its variations, created what I call the "pandemic effect."

Read More

CEO Update

John Drechny

Creating a Payments Strategy

Dec 22, 2021

Today, merchants are faced with a plethora of choices on not only how consumers pay but how to ensure the payment is valid. Developing a strategy will help you both prioritize initiatives and gain alignment within the organization. The end of the year is a great time to either revise or create a new payments strategy document.

Read More

Conference Update

Andrea Rouse

Join Us at the MAG 2022 Mid-Year Conference and Tech Forum

Dec 20, 2021

Plans are well underway for MAG's upcoming 2022 Mid-Year Conference and Tech Forum that will take place February 14-17, 2022, in Atlanta, GA. We look forward to welcoming both Mid-Year Conference and Tech Forum attendees back in-person at the Hyatt Regency.

Read More

Membership Update

Kari Hartley

MAG Announces New Digital Access Membership

Dec 20, 2021

The Merchant Advisory Group (MAG) recently added a Digital Access Membership option for merchants with under $1B in revenue. This new opportunity gives more merchants access to MAG's networking, education, live and recorded webinars, and best practice resources.

Read More

Education

Leah Collins

Coming Soon - Merchants Payments 201: Managing Your Payments Program

Nov 30, 2021

Earlier this year, the MAG launched its first eLearning course, Merchants Payments 101. We will also release Merchants Payments 201: Managing Your Payments in 2021. Merchant Payments 201 is the first in a series of five 200-level courses that will dive deep into topics like card products, fraud and chargebacks, touchless payments, and debit routing.

Read More

Innovate Now

Eric O'Brien

BNPL: Adding Another Acronym To Our Payments Vocabulary

Nov 15, 2021

Buy Now, Pay Later, or BNPL, is a service offered by providers that allows consumers to purchase goods or services and to pay them off over an extended period of time, the length of which can vary from a few weeks to much longer. A short-term loan, consumers typically can pay off their purchases interest-free and with relative ease. Third-party companies offer these 'pay over time' arrangements to consumers, and services can be directly integrated with merchants or not. Many of the providers claim that BNPL services extend a line of credit to consumers who may be hesitant or otherwise unable to make a purchase and, as a result of access to the credit, may ultimately spend more and more frequently with the retailer.

Read More

International Perspective

Yash Yadav

MAG Brings APAC Merchants Together

Nov 8, 2021

The Asia Pacific region is undergoing a payments transformation. MAG Asia-Pacific (APAC) Executive Director Yash Yadav shares her insight into what she believes are the top three challenges and tips for merchants on how to handle them.

Read More

Payments Technology

Robert Savage

MAG Tech Forum Provides Unique Opportunity for Payments IT Professionals to Learn and Network

Aug 19, 2021

As a new Director of Tech Engagement at MAG, I am excited to bring my learnings, knowledge and experience to our merchant members and sponsors. We will expand our Tech Forum offerings, digging deeper into best practices for infrastructure, product integration, security, vendor selection, and many other areas of payments technology. Expanding the scope of analysis and information, as well as finding more opportunities to engage with product development, will further merchants' ability to evolve and adapt, and I look forward to our journey together.

Read More

Board Member Corner

John Aglialoro

Engage with the MAG to Drive Positive Change in Payments This Year!

Mar 5, 2021

I am honored to write to you today as one of the newest MAG board members. As we move into 2021, we have reason to be hopeful for a brighter tomorrow, as well as excited to be part of a payments industry that is advancing at an even faster pace into the 21st century.

Read More
MAG MEMBER HIGHLIGHT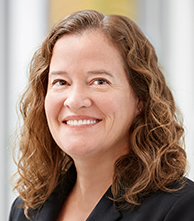 The MAG holds so many key purposes and opportunities for our members: education, advocacy, networking, collaboration, and the list goes on. All of these are important to ensure the merchant community understands the issues facing us in the industry as well as the implications behind industry changes that can otherwise seem benign.
MAG SPONSOR HIGHLIGHT
Corporate treasury and payments teams are building agile and modern payments infrastructure to help grow their businesses and remain competitive. In the process, the future of shopping—and the way we think about payments—are becoming real time, contextual, data-driven, global and experiential.
MEET OUR NEW MEMBERS
---
Patreon

Under Armour

Asurion

Victoria's Secret & Co.

Domino's