Innovate Now

Eric O'Brien

It Is Like Trying to Fit a Square Peg in a Round Hole: Today's Commerce Adhering to Payment Industry Rules of the '90s

May 12, 2022

Merchants respond to historic pandemic with innovative shopping experiences. It's time the rest of the industry reacts responsibly.

Read More

Education

Leah Collins

MAG Releases Merchant Payments 203, a new eLearning course focused on Fraud and Chargebacks

May 5, 2022

The MAG's newest eLearning class is now in session! The Merchant Advisory Group is excited to officially introduce Merchant Payments 203: Navigating Fraud and Chargebacks. This eLearning course is designed to enable the learner to effectively detect and analyze fraud in their environments while optimizing chargeback responses in order to minimize loss.

Read More

Membership Update

Kari Hartley

Merchant Members Take Advantage of MAG's Benefits and Resources

Apr 11, 2022

Merchant Advisory Group merchant members have the advantage of accessing many of our benefits and resources. A summary of MAG membership levels and benefits is available in our Membership Brochure. We now offer two membership levels: All Access and Digital Access. MAG currently has over 170 merchant members enjoying these benefits.

Read More

CEO Update

John Drechny

What Central Bank Digital Currency (CBDC) could mean for merchants

Mar 29, 2022

Do you ever wonder why we still have paper money in a world that continues to become more digital? Maybe it is because of the anonymity or the cost associated with using financial institutions to store and transfer a dollar. It could also be that there is not a viable substitute in the market. For whatever reason, consumers still like cash. It is not only consumers who like cash, though; for the most part, so do merchants. Cash settles at par, meaning if someone pays you a dollar you receive the whole dollar. It is also settled instantaneously and once received it can be spent seconds later. In addition, cash is irrevocable. Once you receive it no one can take it back from you. You own it. Now imagine a world where this is all done digitally versus physically.

Read More

Payments Technology

Steve Cole

And I get paid to do this?

Mar 22, 2022

Having just wrapped up 2022 Mid-Year Conference and Tech Forum and participating in my first conference from 'behind the curtain,' I couldn't help but be amazed by the energy of the attendees and the enthusiasm of the MAG staff. It was obvious to me our members appreciate the value the MAG provides, and our sponsors value the opportunity to engage with the merchant community. The future of the MAG is certainly bright, and I feel fortunate to now be part of that future and the great MAG team.

Read More

Board Member Corner

Joe Vasterling

Spring Network Changes: Merchants, pull out your wallets

Mar 16, 2022

Spring brings payment card networks' rules changes. Networks communicate these changes to the acquirers, who then inform their merchants. This chain of events must happen in a matter of three to four months before the next round of changes come in the fall. This year, the impacts are more unique as the networks have delayed a number of fee increases due to the pandemic and they will implement them in April. The financial implications to the merchant community will be significant.

Read More

Conference Update

Jennifer Mammele, Manager, Conferences and Events and Sophia Bush, Conference Planner

MAG 2022 Mid-Year Conference and Tech Forum

Feb 25, 2022

The MAG held the 2022 Mid-Year Conference and Tech Forum at the Hyatt Regency in Atlanta, GA, and virtually February 14-17. The successful event brought together merchants and industry partners, and speakers covered a range of timely payments topics.

Read More

What's up in Washington

Beth Provenzano

Payments Policy: A look back at 2021 and high expectations for 2022

Jan 11, 2022

Arguably the most exciting thing to happen in payments policy in 2021 was the Federal Reserve's proposed rulemaking to clarify the debit routing provision of Regulation II to apply to all online transactions. Merchants have said for years that ALL debit transactions should have routing choice; however, they have faced many hurdles routing debit transactions in the ten years since the law was enacted.

Read More

Evolution in Payments

Laura Townsend

The Joy of Gifts. A Gift of Joy?

Dec 30, 2021

Holidays bring joy to many – including sellers as 'tis the season' for sales – traditionally a LOT of sales. One always popular gift is gift cards. Who hasn't bought or received one during the holiday season, or throughout the year for that matter, to recognize other celebratory occasions? While many have joy in receiving these gifts, shouldn't we all share that joy by selling those gifts? Let's hear more.

Read More

Board Chair Update

Kathy Hanna

Payments…the "Pandemic Effect"

Dec 27, 2021

Rewind twelve months and some aspects of life and business look very similar to the end of 2020, while other aspects have changed. We hear the continued urge to wear a mask, get vaccinated, and be aware of in-person and indoor gatherings. The Covid-19 virus, and its variations, created what I call the "pandemic effect."

Read More

International Perspective

Yash Yadav

MAG Brings APAC Merchants Together

Nov 8, 2021

The Asia Pacific region is undergoing a payments transformation. MAG Asia-Pacific (APAC) Executive Director Yash Yadav shares her insight into what she believes are the top three challenges and tips for merchants on how to handle them.

Read More
MAG MEMBER HIGHLIGHT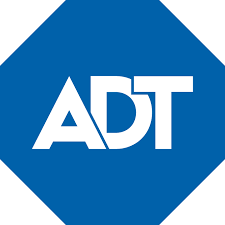 As payments professionals, we have a lot to offer our companies although we may deal with a perception that payments processing is mostly an expense that needs to be minimized. Whether we work in Treasury, Finance, IT, or Customer Excellence, payments provide invaluable insights into our businesses – much of which may be underutilized. By distributing a Payments Newsletter with timely insights to executive leadership you'll be able to help drive profitable customer retention and acquisition strategies while building important relationships and an understanding of the value of efficient payment processing.
MAG SPONSOR HIGHLIGHT

Over 50% of online merchants are seeing an increase in refund abuse, as customers take advantage of easy returns and extended refund periods. Here's what's behind the increase...
MEET OUR NEW MEMBERS
---
United Airlines

Canadian Tire

NEXCOM