Payments Technology

Tim Barnett

Securing data in transit: A guide to PCI-validated P2PE

Oct 2, 2023

As data breaches and cyberattacks grow more common, businesses need robust security measures to protect sensitive customer payment data. This is especially evident in the retail industry, where an increasing number of acceptance endpoints amplifies merchants' vulnerability to data compromises and breaches.

Read More

International Perspective

Andrea Rouse

MAG Continues its Global Expansion with the 2023 APAC Summit, 1-2 November

Sep 28, 2023

Following the success in 2022 of our first in-person event in Singapore, we are thrilled to share MAG is hosting its second annual APAC Summit, 1-2 November 2023 at the Westin Singapore.

Read More

Membership Update

Kristi Simonett

Don't miss the 2023 Annual Conference and Tech Forum!

Aug 25, 2023

We are excited to welcome you to our upcoming MAG Annual Conference and Tech Forum in Atlanta, September 10-13, where we will be commemorating MAG's 15-year anniversary. The MAG works hard to create a conference that offers many networking events, advanced payments discussions, and a wide variety of education, making the Annual Conference an amazing event to attend.

Read More

Education

Leah Collins

Coming Soon – Exploring Payments Technology

Aug 25, 2023

The MAG is proud to announce the launch of our seventh eLearning course, Exploring Payments Technology. We began our digital learning journey in early 2021, with Merchant Payments 101 – which to date has over 500 graduates, with nearly 22,000 user visits and 1,200 individuals who have started the course.

Read More

Innovate Now

Bryan Penny

Tokenization in 2023: Where is the Payments System Going

Jul 31, 2023

A lot has been written about tokenization since the first big data breach in 2013. The focus today is to talk about the challenges with tokens and how merchants can affect change.

Read More

CEO Update

John Drechny

Expanding the Merchants' Voice

Jul 25, 2023

Have you ever wondered how decisions are made regarding payments? Or how you can have a voice in the implementation of payments? At the MAG, we are thinking about these things daily. After all, the MAG's mission is ensuring merchants have a voice in the payments ecosystem.

Read More

What's up in Washington

Josh Pynn

Credit Card Competition Act Reintroduced

Jul 21, 2023

The Credit Card Competition Act (CCCA) was reintroduced with bicameral and bipartisan support on June 7, 2023. Structured very similarly to last year's duo of bills, the CCCA outlines a mandate that card issuers must enable two non-competing networks on their credit cards, with the intent of creating more competition in the card issuing and card network space.

Read More

Conference Update

Andrea Rouse

You Are Invited! MAG's 15th Annual Conference

Jun 29, 2023

The MAG's 2023 Annual Conference and Tech Forum is quickly approaching, taking place September 10–13 at the Hyatt Regency Atlanta. It will be here before you know it!

Read More

Board Member Corner

Chris Priebe

An Inside Look at the Last 15 Years With the MAG: A Conversation with Founding Board Member Chris Priebe

Jun 6, 2023

Fifteen years ago, Chris Priebe, Senior Director – Treasury Payments and Risk, Southwest Airlines and Vice Chair, MAG Board of Directors, felt fortunate enough to be in the room at Southwest Airlines Headquarters with a few really ambitious merchants who were gearing up for an exciting endeavor. The goal of this endeavor was to make a merchant-led educational and advocacy group, now known as the Merchant Advisory Group (MAG), that would bring merchants together for two semi-annual meetings.

Read More

Evolution in Payments

Kelly Andrus

To surcharge or not to surcharge? Making sense of payment method incentive programs.

May 24, 2023

Merchants who want to incentivize customers to use a lower-cost payment method can surcharge credit card transactions, perhaps charge a convenience fee, or even offer a cash discount. But merchants beware: a complex matrix of rules stands between you and the decision. As you begin to consider surcharging, it is important to consider the tangled web of requirements to be evaluated from multiple sources including case law, legislation, court actions, state/city laws, card brand rules, and even your own merchant agreements.

Read More

Board Chair Update

Kathy Hanna

Payments…"Life in the Fast Lane"

Dec 20, 2022

As we approach the end of another year, the speed of change in the payments industry is not slowing down. Many areas of change are accelerating to address issues in the continuing growth of digital payments.

Read More
MAG MEMBER HIGHLIGHT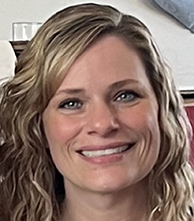 New to Payments? Immerse yourself in the MAG and you will be on the stage sharing your knowledge in no time!
MAG SPONSOR HIGHLIGHT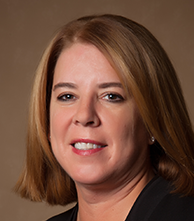 Maureen Elworthy reflects on 15 years of advocating and collaborating on behalf of merchants, consumers, and payment providers. First with AHOLD USA and now with JPMorgan Chase, Maureen has a uniquely valuable perspective into the ways the MAG has empowered merchants to create, grow, and protect enduring customer relationships over the past decade and a half. Covering interchange, alternative payments, the Durbin Amendment, transaction security, and more, here are five questions for a MAG supporter!
MEET OUR NEW MEMBERS
---
L'Oreal USA

Alaska Airlines