Thank you to all who joined us at our MAG 2023 Mid-Year Conference & Tech Forum in San Antonio, Texas.
MAG's conferences continue to grow! With nearly 900 merchants and sponsors in attendance, we once again surpassed previous in-person attendance numbers for our Mid-Year Conference & Tech Forum. The amount of active networking throughout the event created a palpable buzz - supporting the fact that MAG Conferences are the 'can't-miss-event' in the payments industry.
We continue to listen to attendee feedback and incorporate what we can to ensure the conference stays focused on the most relevant payments industry trends and needs. As such, Mid-Year and Tech Forum tracks combined offered 40 sessions from which attendees could choose. Topics ranged from global interest such as in Payment Innovations from Argentina to Zambia and Where in the World are Cross Border Payments to relationship-building in How Acquirers and Merchants Build Lasting Relationships to Unleash the Power of Pay: The Benefits of an Open Commerce Platform and Future-Proof Your Payments Strategy with Device and Behavioral Intelligence.
With such a range of topics, we delivered education through sessions to help merchants make informed decisions.
We also introduced three exciting new features to our program:
New Special Interest Group (SIG): The Recurring Billing / Subscription SIG debuted as the newest merchant-only discussion group joining the list of our established topical areas:
eCommerce
Mass Merchant
Petroleum / Convenience Stores
Small Ticket / Restaurant

SIGs and Snacks: a first-of-its-kind merchant-only networking session where merchants had the opportunity to join small groups for open dialogues with peers outside of their usual SIGs to discuss the latest trends in payments, collaborate, and problem-solve.
Sponsors-Only: our first-ever session for sponsors only - "CALLING ALL SPONSORS (ONLY)": How to Get the Most Out of Your MAG Sponsorship - where sponsor attendees learned the value of their MAG sponsorship and ideas to maximize sponsorship opportunities. It also included a Q&A session so the MAG staff could learn directly from sponsors what is most important to them.
Tech Forum
Tech Forum continues to grow with over 450 attendees joining us at MYC 2023. This is a new Tech Forum record for the MAG Mid-Year Conference! It was great to see so many of our members and sponsors.
During the Tech Forum introduction, four 'Top-of-Mind Tech Topics for 2023' were highlighted:
Authentication
Tokenization and Virtual Cards
Platform Modernization
Payment Orchestration
On day one, the education session led off our roster of topics with Redefining Payment Authentication in 2023. And with that, Tech Forum was off and running. The kickoff session Synching Payments Data via the Cloud to Reduce Risk, Manage Costs, and Enhance the Checkout Experience drew a large audience and generated lots of great questions.
In addition to numerous sessions on the above topics and others, we had standing room only in the merchant-only Business/Tech Special Interest Group (SIG), held on the second day of the conference. The conversation covered several topics, from preparing for PINless debit to omnichannel to real time payments.
As always, we want to thank our MAG 2023 Mid-Year Conference and Tech Forum sponsors and the great speakers for their partnership in delivering terrific 2023 top-of-mind content and more. We look forward to continuing to provide relevant educational content and share the future of payments technology.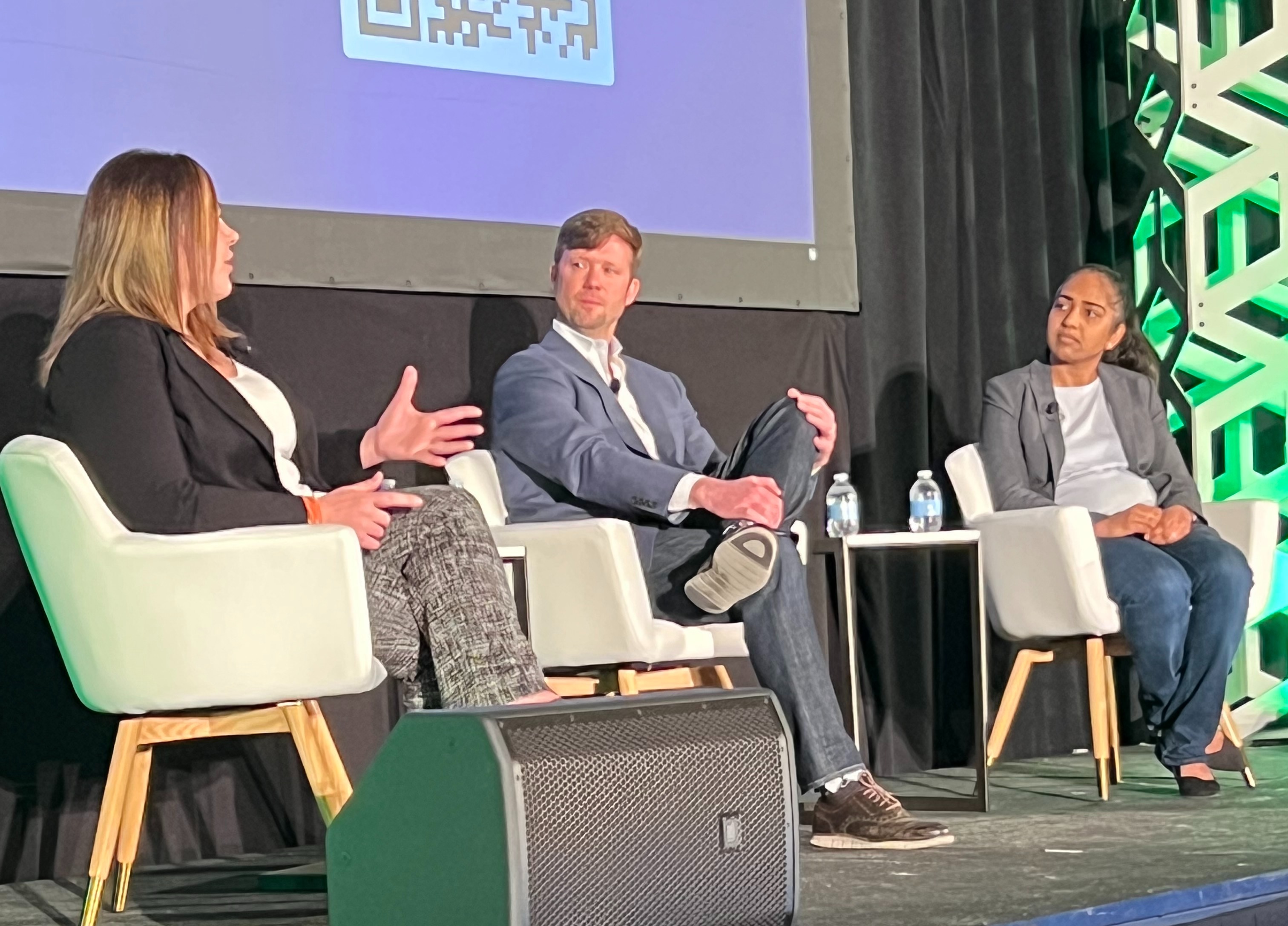 Rising Payments Professionals
We were excited to host our second After Hours with Rising Payments Professionals networking reception at Mid-Year Conference and Tech Forum! We hosted 25 participants for an evening filled with trivia, networking, and snacks, providing an opportunity for attendees to connect with others who may be new to the MAG or to their payments career. We hope this reception allowed for a new group of colleagues to build relationships, share knowledge of the payments industry, and untimely build friendships to last a lifetime.
We can't wait to see this event continue to grow. Stay tuned for future Rising Payments Professionals events and ways to get involved.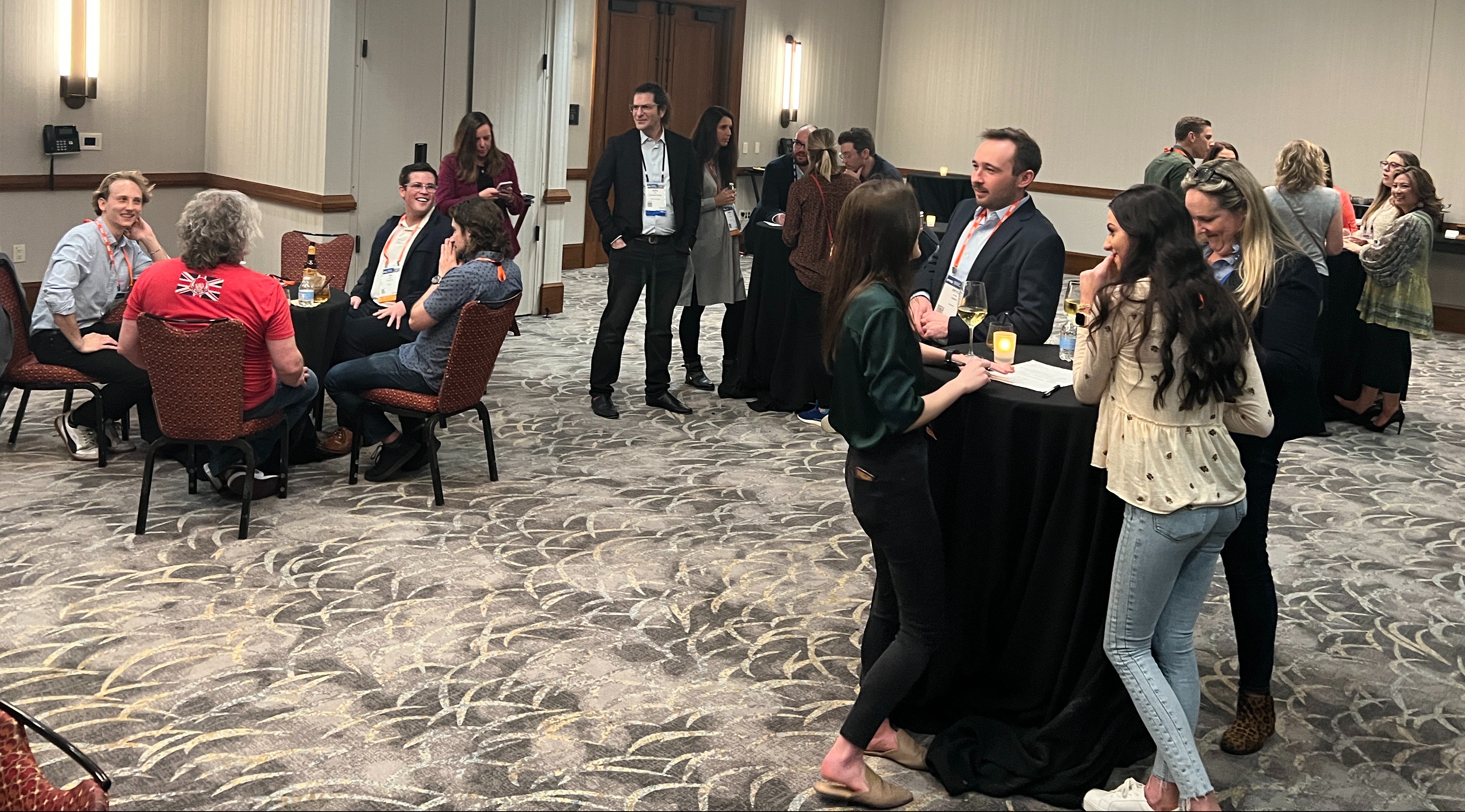 Recordings of the general sessions from the conference will be posted on the MAG Learning Center and available for viewing in the coming weeks. Keep an eye on your inbox for an email announcement once session recordings are available. NOTE: MAG login credentials are required to access and view the videos. Please contact the MAG if you need assistance with access.
We head back to the Hyatt Regency in Atlanta for the upcoming MAG 2023 Annual Conference & Tech Forum, September 10-13.
We look forward to seeing you there. Stay tuned in the coming weeks as the program develops.